RF Microneedling
Say good bye to acne scars with Rf microneedling!!!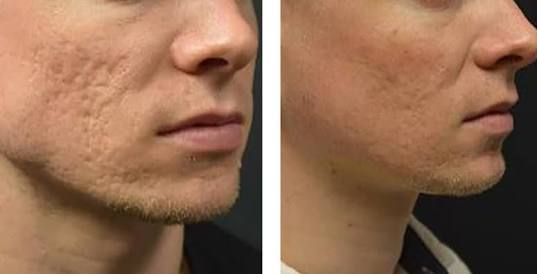 Medically known as acne vulgaris, this skin condition involves the oil glands at the base of hair follicles. Frankly speaking, acne is not dangerous. However, it can leave undesirable marks and scars on your face.
There are a couple of treatments for dealing with acne. Earlier we have been doing combination of lasers like erbium glass and co2 lasers. However RF Microneedling is one of the advanced treatments which is not invasive like laser and is an effective treatment for mild to severe acne scars.


What is RF Microneedling?
It is a form of fractioned resurfacing that does not use laser but uses radiofrequency as an energy source.
Radiofrequency heats the deep dermal layers of the skin where the acne scars lie.
Heating of acne scars breaks up old collagen and stimulates new collagen formation, thereby improving acne scars.
How is RF Microneedling performed?
This procedure is done after thorough application of numbing creams, so that its painfree and well tolearated. The whole procedure lasts for 5 minutes to 15 minutes.
What type of acne scars respond best to rf microneedling?
Acne scars that are rolling and depressed together with tethered scars respond best to RF microneedling.
How many sessions are required?
This really depends upon the severity of your scars and pores. Mostly, patients would benefit from two to four treatments.
What other skin conditions can RF Microneedling treat?
Yes, it can also treat enlarged and open pores. We can also use RF microneedling for skin rejuvenation and laxity.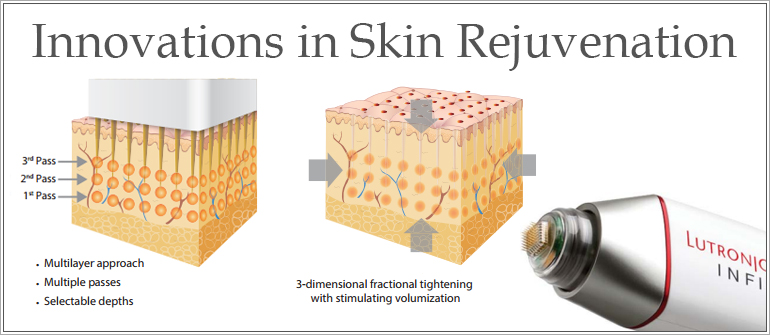 How is RF Microneedling better over co2 laser?
RF Microneedling unlike co2 laser spares the upper layers of the skin and targets the energy into the acne scars located on the deep dermal layer. The depth, energy levels and pulses can be controlled with precision to target different scar types at different levels. Hence, we have effective scar treatment with very little downtime. The skin heals in 2-3 days unlike 5-7 days in co2 laser.
Can RF Microneedling be combined with other acne scar revision procedures?
Absolutely. For deep scars like boxcar scarring co2 laser can be an adjunctive. For best results and effective healing, even prp can be combined. This is why it is vitally important to combine treatments as this gives the best outcomes.